New York Gospel Assembly

** Special Tribute **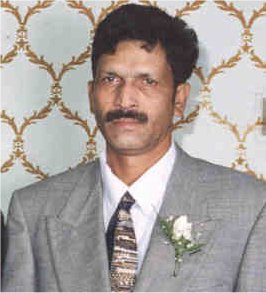 Thomaskutty A. David
March 9, 1946 - May 3, 2001

Our dear and beloved brother and maven, Thomaskutty David was called to be with the Lord on Thursday, May 3rd, 2001 at 4:20 Am.
Thomas was fortunate to be born to God fearing parents, late David and Rachel Thommi in Alunilkunathil House, Variyapuram, Pathanamthitta, Kerala.
he migrated to New York in 1980 with his family where he was a loving and caring husband and father. Thomas worked hard to support his family and raised his children in a Godly manner.
He is survived by his wife Chinnamma and his five children: Roy and his wife Anne, Renni and her husband Abey, Reju and his wife Shuby, Reena and Rony. He will be greatly missed by his grandchildren: Christopher, Jonathan, Julia, Calvin, and Josiah.
At the age of 18, Thomas accepted Jesus as his personal savior. It is a glorious joy for us to know that before he was separated from this world, he reconfirmed his salvation to determine eternity with the Lord.
His internment is at the Nassau Knolls Cemetery and Memorial Park in Port Washington, yet his eternity is in the bosom of our shepherd.
We offer our condolences for this loss and we ask that you please keep the family in your prayers as well as the others who grieve.
*This is the promise he hath promised us, even eternal life 1 John 2:25*
(c) 2001 New York Gospel Assembly. All Rights Reserved